31th December 2018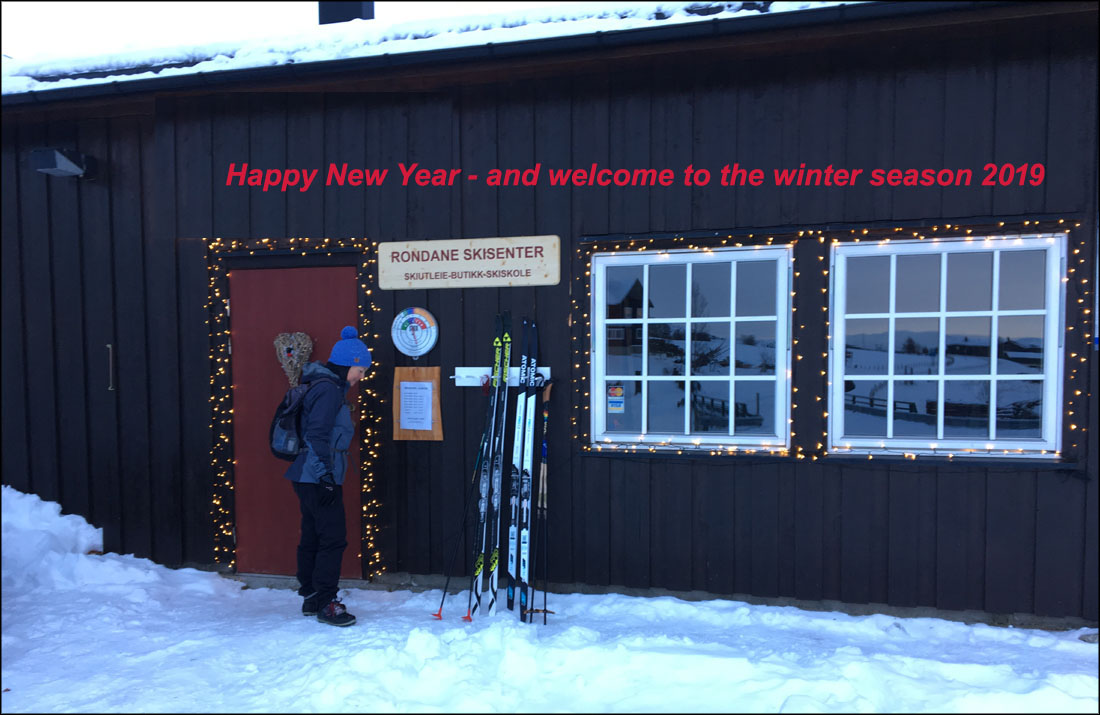 Rondane Skisenter is now open for the winter season 2019. We are right now working on the rebuilding of the ski shop, which is scheduled to be ready on 1. February, when the winter season really starts at Høvringen.
Happy New Year – and welcome to a new winter season at Høvringen an Rondane.
Jørgen Kirk
12th November 2018
NEWS LETTER  FROM "SKIKLUB RONDANE": NOVEMBER 2018
In connection with the acquisition of HØVRINGEN SKISKOLE, whose name has been changed to RONDANE SKISENTER, we have now moved to Høvringen and thus come even closer to the area's many permanent winter guests. Some of you who receive our newsletter use RONDANE SKIREJSER as tour operator. Some rent ski equipment in the ski rental at Rondane Skisenter, while others may just want to keep track of what happens at Høvringen and Rondane. Whatever your motivation, we would like to welcome you in Rondane Skisenter at Høvringen when you are visiting the area. SKIKLUB RONDANE is for all of you, who - year after year - return to Høvringen and Rondane. We would love to communicate with you – both through the newsletter - but also in person when you visit Høvringen. That is why we have begun renovating and transforming the store at Høvringen into meeting place and cafe, where we hope you will swing by during your skiing holiday at Høvringen. We offer a nice cup coffee and are always interested in hearing about your stay and having a chat about how we can further develop Høvringen as a winter destination.
RONDANE SKISENTER has just got a new logo that has been given the following appearance: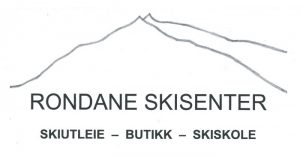 The logo will be posted on our new sign above the entrance door at the store at Høvringen.
On the Rondane Skisenter website, the new ski school activity program has just been launched. News this winter includes a free guided ski tour with an experienced instructor in week 8 – 12. Throughout the winter season we offer ski school for children and adults. In week 7 and 8 we also organize snow cave digging for children and adolescents. See the full program on the Rondane Skisenter website.
WINTER 2019
After a fantastic winter at Høvringen with great snow conditions and beautiful weather we are now in full swing planning the coming winter season. We still have some seats left in the bus from Gardermoen to Høvringen:
16. February 2019 to 9. March 2019
Direct bus from Gardermoen to Høvringen every saturday at 2:00 pm.
Return from Høvringen the next saturday at 8:30 am
Price return ticket: NOK 875,- One way: NOK 450,-
We hope many will visit Høvringen during the winter of 2019 and look forward to showing our new premises.
Regards from Jørgen Kirk
1st March 2018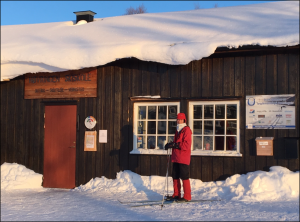 As of today Høvringen Skiskole changes name to Rondane Skisenter. The keys to the ski shop has been handed over to Jørgen Kirk by Henrik Morell.
Henrik Morell has had an extraordinary career for 41 years at Høvringen, which has now come to an end. During the last couple of weeks, heaps of people has droped by the ski shop to praise Henrik for his great costumer service and professional advice. I, Jørgen Kirk, look forward to build on Henrik's legacy and continue the ski shop.
In the near future, changes will be made in regards to the ski rental, the offered equipment, and the layout of shop. As of for now, we will strive to fulfil the needs and wishes of the winter guests in the forthcoming weeks.
The weather this season has been stunningly beatiful, and as such we couldnt have asked for at better time to start up our new business. We wish you a joyish visit at Rondane Skisenter.
All the best
Jørgen Kirk
1st September 2017
HØVRINGEN SKISKOLE changes name to RONDANE SKISENTER at 1st March 2018
During the winter 2018 Høvringen Skiskole changes name to Rondane Skisenter due to the sale of Høvringen Skiskole to Jørgen Kirk, owner of Rondane Ski Travels. The aquisition takes place the 1st of March, and Jørgen Kirk looks forward to be of service for the many loyal visitors and winter guests of the area, and intends to pursue Henrik Morell's big effort for the winter tourism in Rondane. Come by and say hallo to us in the ski shop, which opens at the 1st of February. In February, we will both be present. The 1st of March Henrik returns to Denmark and withdraws from his business after 45 winters at Høvringen. During the summer 2018 we will renovate and modernize the ski shop. We have a lot of plans and ambitions for Rondane Skisenter in the pipe line, but would very much like hear about wishes or ideas from the many regular customers at Høvringen.